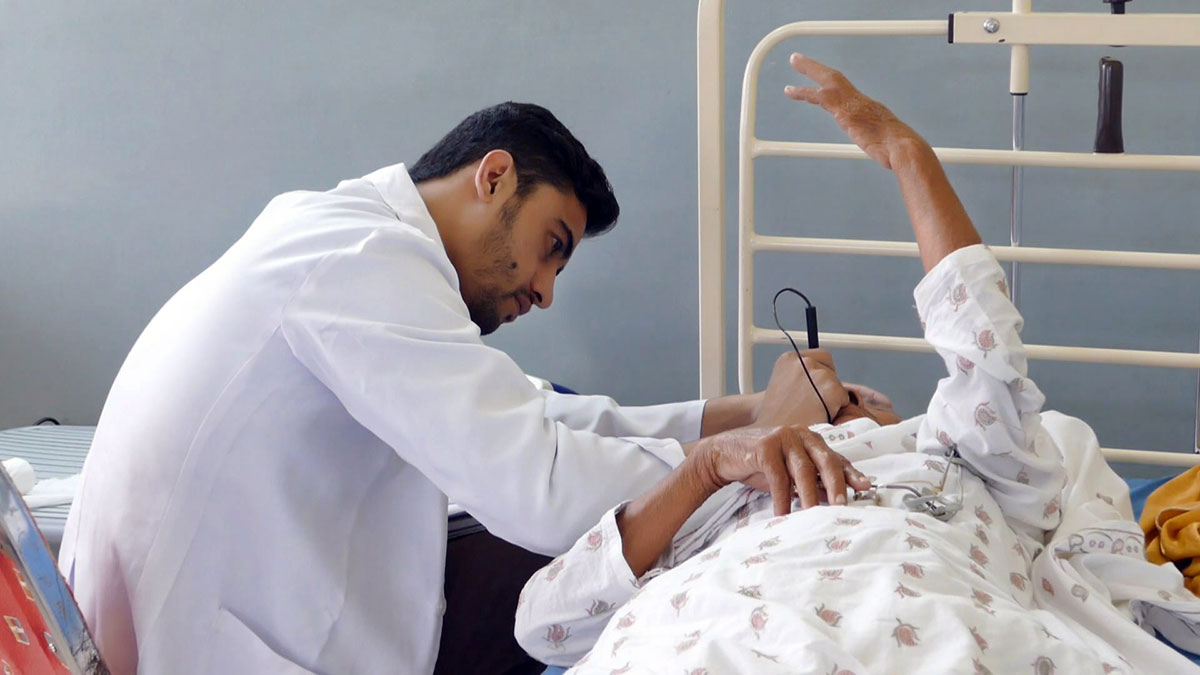 Medical Camps
Since establishing the hospital we have made efforts to further our operations to the wider community as a whole. Although the establishment can cater for individual needs we are aware that there is a large population of poor and needy residents of Kasguma and its surrounding areas that suffer from common issues with loss of sight or cataract, dental maintenance and some having children born with cleft lip or palate issues etc. Many of these issues can be resolved with simple operations or treatments but unfortunately those from poorer backgrounds cannot afford this or have little knowledge of how much improvements can be made with the treatments available.
From 2015 we have been arranging Free Medical Camps for vulnerable patients. Through the will of Almighty Allah, We have successfully cured vision loss in many patients granting them a renewed quality of life, we have run dental camps where we have extracted damaged teeth, fixed teeth in need of repair by filling and carried out dental hygiene treatment for the general public and school children from nearby educational establishments, We are extremely thankful for the co operation with teams from Al-Shifa Trust, Dr Usman from Sargodha and The Dental Aid Network team from the United Kingdom. Furthermore we have run camps where we have examined children with Cleft Lip and Palate issues, the children were examined and then triaged for treatment at Cleft Hospital Gujrat (Pakistan) through the co-ordination of Midland International Aid Trust & Aysha Bashir Hospital Gujrat.
Eye Camps
over 2000 patients seen

examinations competed, 200+ operated for cataract removal

Free issue of Vision Glasses

Medicine Given

Special Glasses issued
Dental Camps
over 250 patients examined

Tooth Extractions

Dental Fillings

Cleaning and Hygiene

Supplied FREE Toothbrush and Toothpastes
Cleft Lip & Palate:
43 patients seen

examinations and forward for treatment at partnership Cleft Hospitals in Gujrat
Donation Form
Your donation supports the Kasguma Health & Welfare Trust's life-saving work, including providing FREE services for the poor and needy of the region. We are very grateful for your ongoing support and invite you all to visit the hospital premises whenever given the opportunity.